PACE IIT & Medical - Your Path to Success
A Premium Institute forIIT JEENEETOlympiad in Patna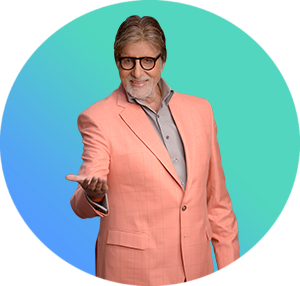 Welcome to PACE IIT & Medical, the best institute for IIT preparation in Patna. We take pride in our mission to empower students with the knowledge and guidance they need to conquer the most challenging Engineering and Medical entrance exams in the world.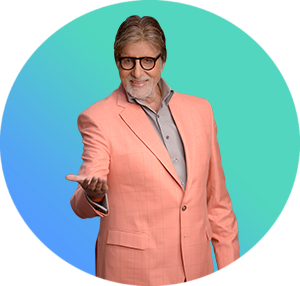 Empowering Dreams, Nurturing Excellence: PACE Institute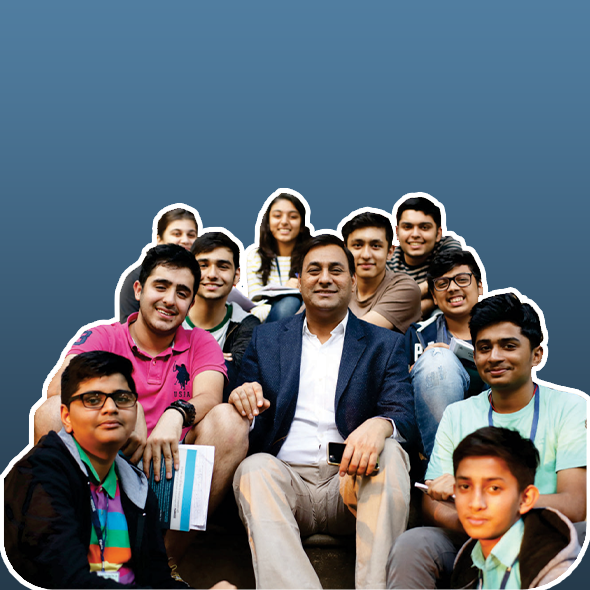 Welcome to PACE Institute, where we are driven by a relentless passion for shaping the future of India's brightest minds. For over two decades, we have stood as a beacon of excellence in the realm of competitive exam preparation. Our legacy is built on the success of our students, who have consistently secured admissions in prestigious institutions like IITs, AIIMS, and esteemed global universities.
At PACE, we believe in a holistic approach to education. Our dedicated faculty, composed of IITians, doctorates, and medical professionals, serve as mentors who empower students with the knowledge and skills needed to conquer the toughest exams. We embrace a child-centric philosophy, recognizing that each student is unique, and we ensure that no financial constraints stand in the way of quality education.
Unparalleled Advantages at PACE
At PACE Institute, what sets us apart is a commitment to excellence. Our dedication to personalized education, an accomplished faculty, tailored curriculums, and extensive study materials ensures that every student is equipped for success. Join us to experience the difference that makes PACE a leader in competitive exam preparation.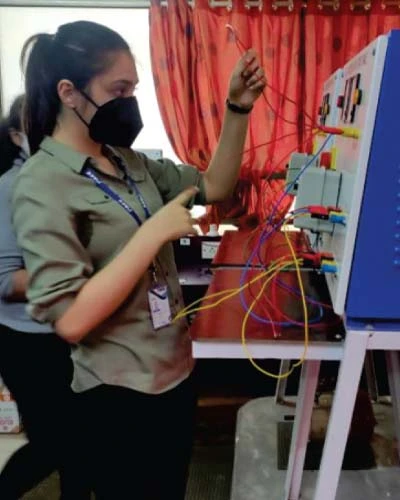 Our meticulously designed curriculum ensures students receive a well-rounded education, focusing not only on core subjects but also on essential life skills.
Our accomplished faculty members are not just educators but mentors, guiding students with their expertise and unwavering dedication.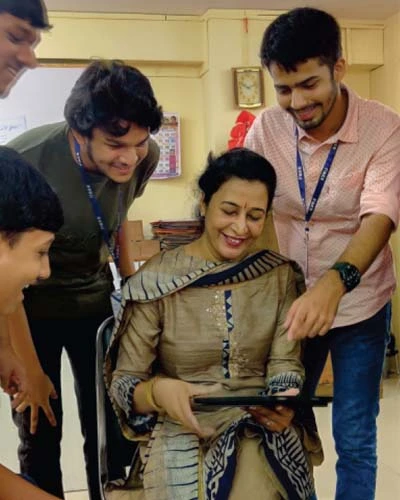 We offer a consistent series of mock tests to assess students' progress, building their confidence and preparing them for the actual exams.
At PACE, we prioritize individualized guidance, ensuring that each student receives tailored support to excel in their studies.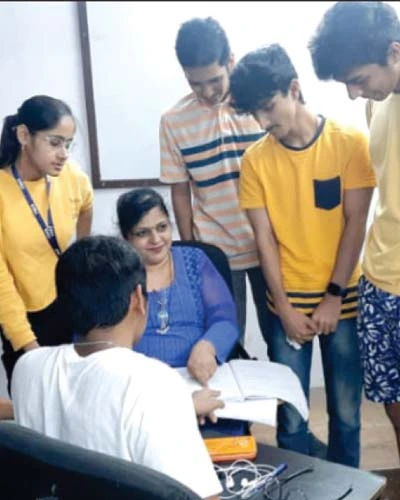 These sessions provide students with a platform to clarify challenging topics, strengthening their grasp on subjects and boosting their confidence for exams.
Our meticulously crafted study materials align with exam requirements, equipping students with essential knowledge and practice to excel in their exams.
Meet Parag Agrawal, an illustrious alumnus of PACE IIT & Medical, who has achieved remarkable success in the tech industry. With his dedication and expertise, Parag rose to become the Ex-CEO of Twitter, demonstrating that PACE alumni go on to lead some of the world's most influential companies.

Introducing Harsh Pareek, a shining example of the caliber of students at PACE IIT & Medical. Harsh's journey led him to become a Research Scientist at Facebook, where he contributes to cutting-edge developments in the tech world. PACE alumni like Harsh continue to make a significant impact globally.

Meet Yashodhan Kanoria, an exceptional alumnus of PACE IIT & Medical. Yashodhan's dedication and talent led him to become the Core Programmer for Uber, where he plays a pivotal role in shaping the future of transportation technology. Yashodhan's journey is a testament to the heights our alumni can reach.

Rutika Muchhala, an outstanding alumnus of PACE IIT & Medical, has established herself as a dynamic leader in the business world. Rutika currently holds the position of VP at Aible and is the Ex CEO & Founder of Scribe. Her remarkable journey underscores the entrepreneurial spirit and leadership qualities that PACE nurtures in its alumni.

Aditya Ramakrishnan, a distinguished PACE IIT & Medical alumnus, has achieved remarkable success in the corporate world. He currently serves as a Senior Product Manager at Amazon, one of the world's leading e-commerce and technology companies. Aditya's journey exemplifies the impact and opportunities that PACE alumni can achieve in their careers.

Nishad Kenkre, a standout alumnus of PACE IIT & Medical, has reached significant heights in the business world. He holds the position of VP, Revenue and Growth at Swiggy Instamart, a leading player in the food delivery and e-commerce industry. Nishad's journey exemplifies the leadership and innovation that PACE fosters in its alumni.

Pararth Shah, a stellar alumnus of PACE IIT & Medical, has made a mark in the tech industry. He is currently a Software Engineer at Google, one of the world's foremost technology companies. Pararth's journey underscores the excellence and opportunities that PACE alumni can attain in their careers.

Pranay Bhatia, a distinguished alumnus of PACE IIT & Medical, has excelled in the tech industry. He currently holds the role of Product Manager at Google, a global technology leader. Pranay's journey exemplifies the talent and accomplishments that PACE nurtures in its alumni.

Vibhor Rastogi, an accomplished PACE IIT & Medical alumnus, has carved a successful path in the tech world. He currently serves as an Engineering Manager at Facebook, one of the most prominent tech companies globally. Vibhor's journey reflects the high standards of excellence and leadership that PACE fosters in its alumni.

Aishwarya Ramakrishnan

Aishwarya Ramakrishnan, an exceptional PACE IIT & Medical alumna, has achieved notable success in the corporate sector. She holds the designation of Executive Assistant to the Chairman at Mahindra & Mahindra, a leading multinational corporation. Aishwarya's journey stands as a testament to the caliber and opportunities that PACE offers to its alumni.
Our Great Vision & Mission
Redefining quality learning through innovation and farsightedness has been a hallmark of PACE DNA. Our mission is to create an environment of academic excellence, utilizing modern technologies and pedagogical approaches to provide quality education.
Our vision is to empower students from the seventh standard and beyond for top national and global exams, aiding them in achieving their dreams of entering premier Engineering and Medical colleges through technology-driven learning and testing solutions.


What Our Student Say About Us
PACE Institute transformed my aspirations into a reality. With their unwavering support, I secured admission into one of the top medical colleges in the country. Their dedicated faculty and personalized attention made all the difference in my journey.
I owe my success in the IIT entrance exam to PACE Institute. Their comprehensive curriculum and regular mock tests not only sharpened my skills but also boosted my confidence. Thanks to their expert guidance, I'm now pursuing my dream degree at an IIT.
PACE Institute's personalized approach to education is truly remarkable. Their doubt-clearing sessions were a lifesaver, and the study materials were incredibly valuable. They made studying for competitive exams a lot less daunting, and I'm now studying at one of the top universities overseas.
Interactive learning at PACE Institute made my academic journey enjoyable and engaging. Their expert faculty, paired with an emphasis on clearing doubts, transformed my understanding of complex subjects. I'll always be grateful for the knowledge and skills they imparted to me.
PACE Institute's technology-driven solutions played a pivotal role in my success. Their approach to harnessing the potential of tech-enhanced learning made a world of difference. Today, I am well on my way to achieving my academic dreams, thanks to the foundation PACE provided.